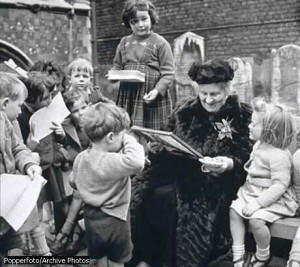 By the time she was 43 years old, Maria Montessori was an educational rock star.
In the fall of 1913, two of her admirers — Thomas Edison and Alexander Graham Bell, invited her to come to the United States to give an address at Carnegie Hall, and 1000 people had to be turned away at the door. See http://bit.ly/92w6w2. John Dewey himself provided her introduction.
So what if it were 2010 instead of 1913, and Montessori was asked to talk about technology? Would she condemn it, as being overly commercialized and abstract? Or would she embrace it, recommending the purchase of iPads in all of her schools?
I think she'd see the issue in the same way she saw the role of the teacher, using the same criteria she used to choose and design materials.
Apps would be merely a new kind of material for her. Some apps are supportive of a young child… others are less so.
I think she'd be extremely excited about multi-touch on the larger iPad screen; and she'd love the concept of how you can use the Internet to deliver content to a child, at any time. After all, she was a scientist/MD, who embraced new technology. She'd like way the Wii gets children moving around, and be curious about additional applications for the accelerometer.
Read full article here: http://childrenstech.com/blog/archives/2045