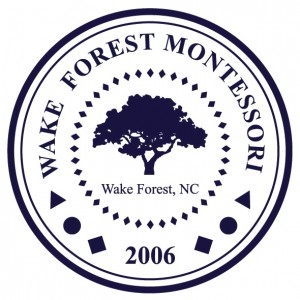 The Wake Forest Montessori is dedicated to individualized learning in a low student:teacher ratio classroom.   Each day your child receives quality development time with their peers and trained teachers from Pre-K through Kindergarten.
The WF Montessori environment contains specially designed, manipulative "materials for development" that invite children to engage in learning activities of their own individual choice. Under the guidance of a trained teacher, children in a Montessori classroom learn by making discoveries with the materials, cultivating concentration, motivation, self-discipline, and a love of learning.
Lastly, our students as most Montessori educated students do, transition exceptionally well to traditional school settings most times at or beyond grade level in reading, writing, math and social skills.