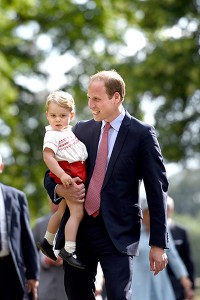 Like father, like son –Prince George is following in the footsteps of his dad Prince William and will attend a Montessori school.  His Royal Cuteness, who will start at the Westacre Montessori School in Norfolk in January, will spend a few mornings a week at the nursery.
William was the first senior royal to attend such a school. In the past, royals including Prince Charles started their education at home in the palace.
At the insistence of William's mother the late Diana Princess of Whales , both of her sons William and Harry were educated the Montessori way. Diana herself was a nursery assistant at the Young England Kindergarten school in Pimlico, whose principal Miss Kay holds a Montessori Diploma.
Read full article here:
http://us.hellomagazine.com/royalty/2015121828889/prince-george-montessori-school-special/