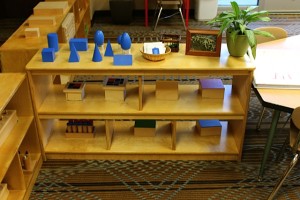 A one-minute history of personalized learning would feature neanderthals tutoring each other on how to kill dinner, one-room schoolhouses in Prussia, and the birth of the Montessori movement in early 20th century Italy.
Fast forward one hundred years: education technology grabs all the headlines, but Montessori education is still one of the most complete examples of personalized learning. Yet, less than 500 of the roughly 98,000 US public schools take a Montessori approach.
Sara Cotner, founder and CEO of Montessori For All ("MFA") based in Austin, TX, wants to shift Montessori education from a private school phenomenon to a driver of innovation and social justice in public education. She launched her first school, Magnolia Montessori For All ("Magnolia"), last fall in East Austin. Magnolia is a public charter school initially serving 300 students in Pre-K to 3rd grade and eventually growing to 550 students through the 8th grade.
If successful, Ms. Cotner plans to open a second school in San Antonio and hopes MFA becomes a national movement in public education.
Read full article here: https://www.edsurge.com/n/2015-02-19-montessori-for-all-personalized-learning-for-the-people