Difference between Child Care and Preschool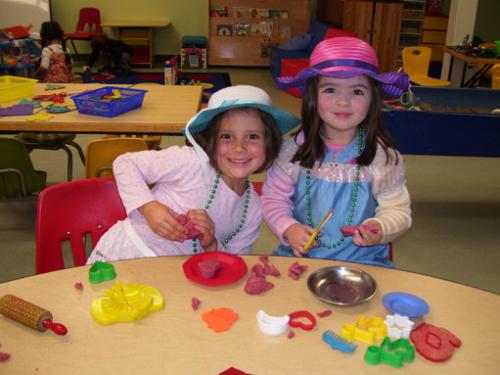 The difference between child care centers and preschools are many and varied.  As a general rule, it is always better to check the benefits offered at the child care center or preschool before putting your child there.  Both kinds of centers are aimed at relieving the task of the parents in child rearing. Since it is common for both the parents to be working taking care of the child becomes a prime responsibility that must be taken care of. You must choose the one that suits your criteria most keeping in mind the purpose for which you want one considering the age of your child.
Whether it is a child care center or preschool there are some certifications that they must have. The following discussion will give you a fair idea about the main differences between the child care centers and the preschool centers:
The first difference in both the types of child care is that of the minimum age of entry. The child care centers usually take care of children who are less than three years of age and are not capable of taking care of themselves; while preschools do not give admission to children below three years of age and focus on learning.
Secondly, preschools have a specific syllabus and course curriculum that they follow on a weekly, monthly and annual basis while child care centers do not function on any such syllabus. They usually organize activities to engage the children throughout the day.
Then there is a difference in the way the child care centers and the preschools operate. The main difference is in timing. The child care centers are open during the normal office hours and aim at taking care of the children while parents are at work. The preschools on the other hand stay open for three to five hours in the day.
Child care centers do not improve the learning capabilities of your children by giving them educative instructions. The utmost that they do is to help your children hone their creative faculties by making them do creative things to spend time. They are not obligated to teach. Preschools prepare your children for the great battle ahead by giving them the required educational instructions and training.
Some child care centers indulge in story telling sessions to the children and they also let them sleep during some time in the day. Preschools are miniature versions of schools where the main focus is studies along with helping children to eat and do other things independently.
Preschools either take the approach of Montessori, wherein they use animal figures to connect the children to letters and alphabets or the Waldorf approach wherein the instruction mainly hover around the unification of the three elements of the mind, body and spirit. Child care centers are custodian in nature with their primary function of looking after the children and not giving them any instructions on developing their mental faculties.
Armed with these distinctions you will be able to choose the right child care center or preschools for your child.  Various Wake Forest Preschools and Child Care Centers exists, if you want information about our preschool program, please call 919.827.1148