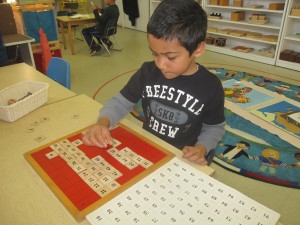 Welcome to Wake Forest Montessori Preschool
About Us
Wake Forest Montessori Pre-School was founded in 2006, by a group of passionate educators and business people. The school is dedicated to upholding the right of every child to progress at his or her own pace, in their own individual way, and to be provided with the tools needed for their physical, emotional, social, and intellectual development.
Wake Forest Montessori is recognized by – and exceeds the requirements of – the North Carolina Department of Social Services and is registered with the North Carolina Department of Corporations. We are a private school providing academic programs by qualified teachers.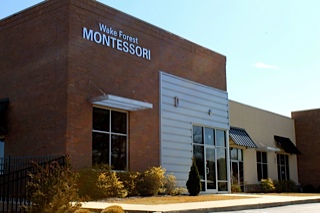 We service families in the following zip codes:
27587 preschools | 27614 preschools | 27588 preschools | 27596 preschools | 27616 preschools | 27615 preschools and all surrounding neighborhoods within a 30 mile radius.
Who is Wake Forest Montessori?
is to provide a superior Montessori environment and dynamic learning experiences which are designed according to the developmental characteristics and needs of children: to guide and nurture each child—intellectually, socially, and emotionally.
According to Dr. Montessori, "A child's work is to create the person she/he will become." Children are born with mental powers which aid them in their own development.  It is with this philosophy that we challenge the traditional concept of education and provide our students with an atmosphere of cooperative learning more conducive to success in the 21st century which requires innovative and dynamic thinking. 
An academic environment where safety, love and opportunities for independence are a given; But moreso we promise that your child will learn at their own pace without the  
WFM Preschool strongly believes in meeting the challenging needs socially, emotionally and educationally of any child that comes through our door by providing our families with qualified teachers, a peaceful learning enviornment where lessons are not drilled but rather are introduced for discovery.
Our Core Academic Practices
Our Kids Transition To The Following Schools
Thales Academy  |  Casa Esperanza Montessori  |  Ravenscroft  |  Wake Forest Elementary  |  Wakefield Elementary   |  Heritage Elementary  |  Franklin Academy  |   North Raleigh Christian  | Wake Forest Charter Academy
Montessori vs Traditional Preschool